2 great lenses for underwater photography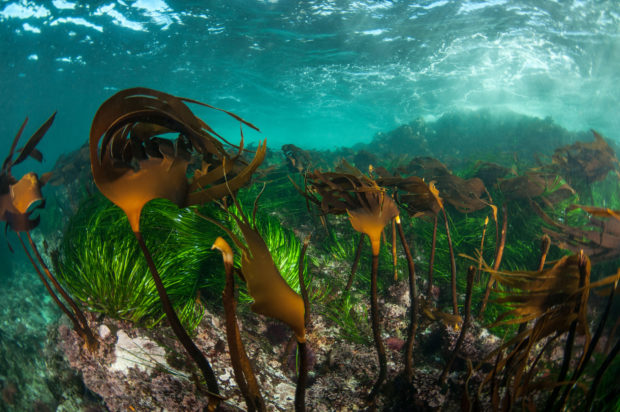 DIVER Photographer Maxwel Hohn tell us about his favourite two lenses for underwater photography:
As a photographer shooting on land we have the ability to switch between lenses in a matter of seconds, but underwater we are limited to what we choose to install on our camera prior to the dive. Water conditions and marine life can often be unpredictable, so how do we decide what lens to use prior to a dive? For me there are two great choices:
Fisheye – A great option because it allows you to get very close to your subject while capturing a very large scene or subject. Water tends to absorb light making it very difficult to illuminate a scene with strobes and lights from medium and far distances. Being able to get close to your subject will allow you to increase the amount of light on your subject, while still maintaining a wide frame. The fisheye lens also provides a specific style to an image, which makes it a great choice for underwater photographers. Fisheye lens are also typically smaller and use smaller domes ports, which make it compact and travel friendly. My go-to fisheye lens, used on 90% of my dives is the micro four-thirds Olympus Fisheye Pro F1.8.
Macro – Similar to the fisheye lens, the macro lens allows you to get very close to your subject, making it easier to light. Macro lenses are a great choice for photographing smaller marine life, like nudibranchs, crabs, and shrimp. They can also be a good tool for fish portraits and fine details. Because your capturing such a small part of your surroundings, it's easy to avoid backscatter with proper lighting techniques, making macro lenses a good choice in poor visibility. Using macro lenses are also an excellent option for new/beginner photographers. They really allow you to master lighting in a small scene and focus on subjects that are often a lot slower paced than other marine life. My macro lens of choice is the micro four-thirds Olympus 60mm.
Maxwel Hohn is regular photographic contributor to DIVER magazine, he is also our resident online photography expert. Maxwel is a published and prize winning underwater photographer, certified drone pilot, social media expert, and videographer. He is a commercial diving instructor, tech instructor, and ambassador for Hollis, Oceanic, Stahlsac, Suunto, Zeagle and Hollis Rebreathers. For more: www.maxwelhohn.com
The post 2 great lenses for underwater photography appeared first on DIVER magazine.