Winter 2020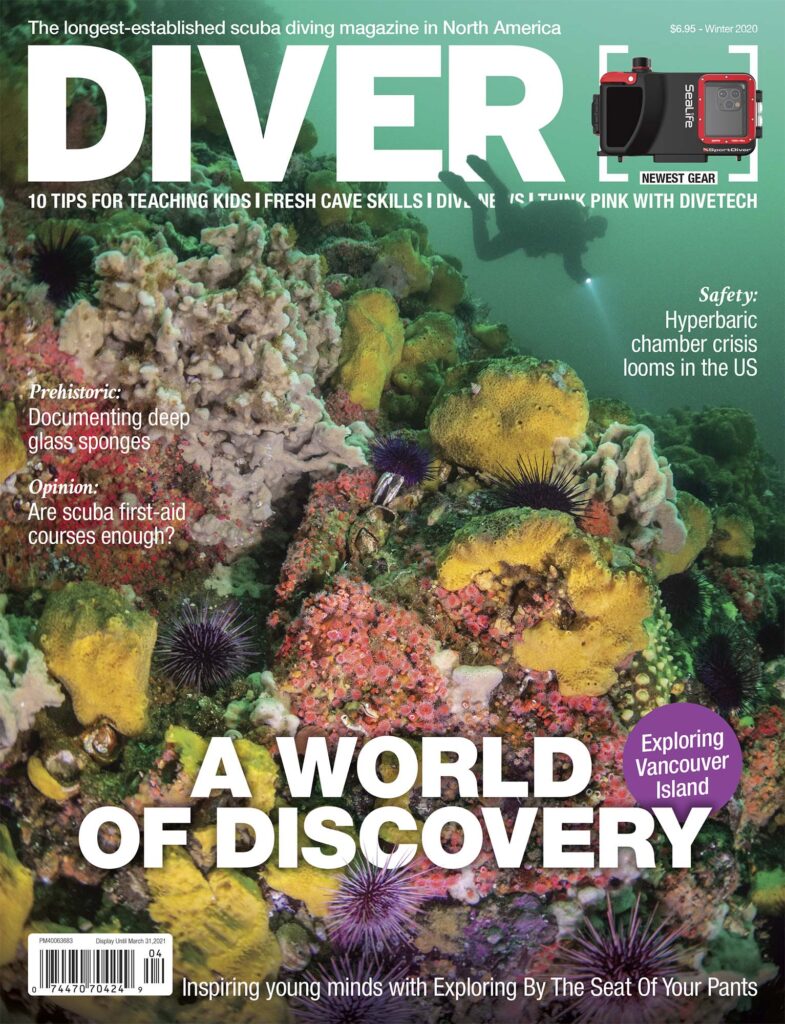 Features this issue:
EXCLUSIVE: A world of colour in Discovery Passage
EXCLUSIVE: Diving the deep sponges of Howe Sound
EXCLUSIVE: Steve Lewis asks are scuba first-aid courses enough?
Columns this issue:
Being Digital with Michel Gilbert & Danielle Alary
Technical Diving with Steve Lewis
Cave Diving with Natalie Gibb
Citizen Science with Heather Creech
Kids and Diving with Margo Peyton
Safety by Divers Alert Network
Tech Diving History with Michael Menduno
Future Oceans with Jean-Michel Cousteau
Eau Canada
Dive News
Dive Facts with The Diving Almanac
Or you can subscribe and get it delivered to your door!
The post Winter 2020 appeared first on DIVER magazine.