Spring 2021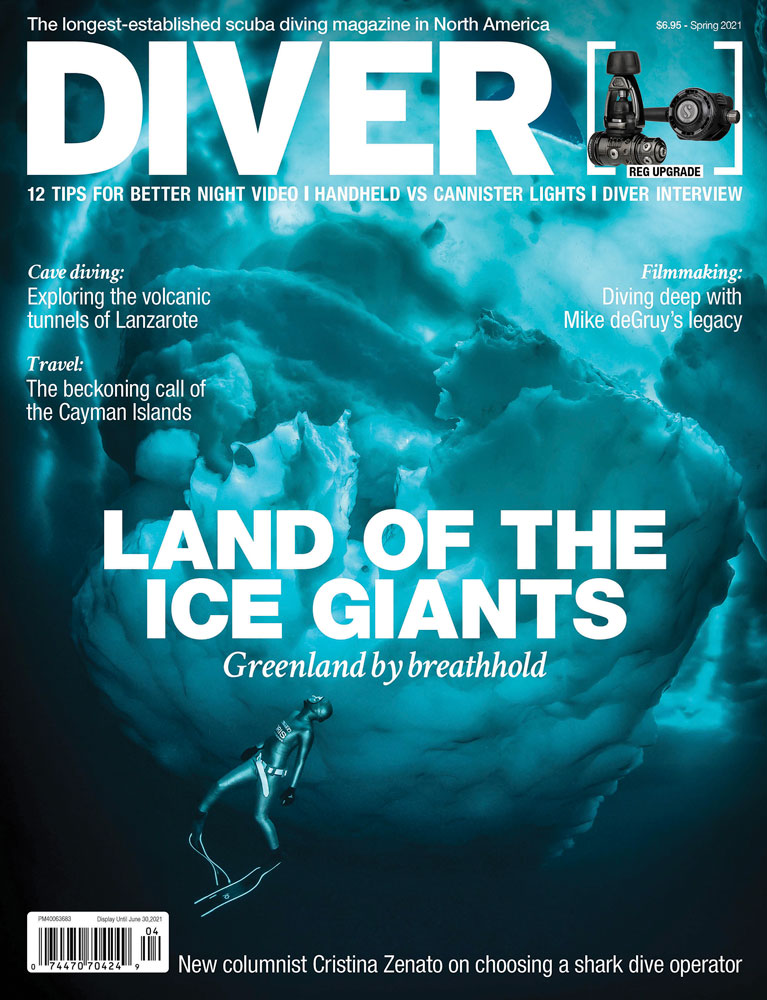 Features this issue:
Breathtaking imagery from Greenland's icebergs
What is it about the Cayman Islands we love so much?
Diving deep with Mike deGruy's legacy
Jill Heinerth explore Lanzarote's volcanic caves
25 years of Being Digital celebrated
We interview Divesoft's CEO
Columns this issue:
NEW COLUMN: Shark Diving with Cristina Zenato
Being Digital with Michel Gilbert & Danielle Alary
Technical Diving with Steve Lewis
Cave Diving with Natalie Gibb
Citizen Science with Heather Creech
Kids and Diving with Margo Peyton
Safety by Divers Alert Network
Snapshot with Maxwel Hohn
Future Oceans with Jean-Michel Cousteau
Eau Canada
Dive News
Or you can subscribe and get it delivered to your door!
The post Spring 2021 appeared first on DIVER magazine.