Cruise Alor with a marine biologist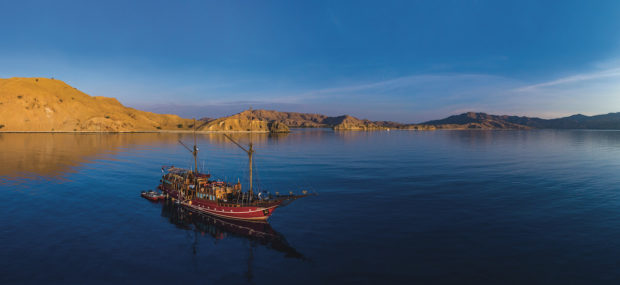 An exclusive opportunity has arisen for a limited number of guests to hop aboard an Arenui cruise with Jose Castellano, a highly knowledgeable and passionate marine biologist. The Alor cruise (April 28 – May 8, 2020) has 4 cabins available, whilst the Alor-Komodo expedition (May 10-22, 2020) is down to just one. Jose Castellano will satisfy all of your sea creature curiosities whilst you relax with exquisite dining, luxurious cabins, decadent surroundings and of course, world-renowned diving.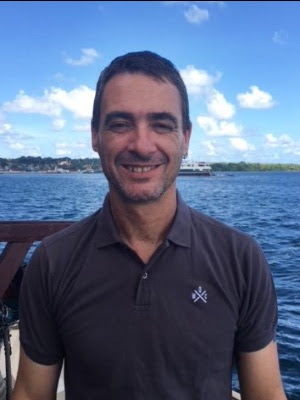 Jose Castellano is a biologist from the south of Spain who has spent the majority of the past decade diving all over Indonesia. Jose graduated in Zoology from the University of Granada, Spain, and later enrolled in various Marine Biology and Oceanography courses at the University of Groningen, the Netherlands. After his studies, he wanted to leave the lab behind and go back to what had brought him to university in the first place; his love for and interest in all sea creatures. He pursued a career as a diver, discovering the underwater worlds of Egypt, Thailand, Spain, Indonesia, Maldives, Burma and Australia.
As a dive guide, he took thousands of people below the sea to explore its many beauties. For hours he found himself explaining to people what they had seen how creatures interact with their environment and how they all form part of the same enormous ecosystem as ours; planet earth. His next step was to combine his academic knowledge and his passion for diving by developing an educational program to inform divers about what they encounter below the surface .
After several years on liveaboards around Indonesia, he continues to enjoy seeing divers gain understanding of marine life and consequently, enjoying their trips even more! On the trips joined by Jose, we will follow the schedule of a regular Arenui trip, with the addition of a series of marine biology talks. His role as a on board biologist will help you to get familiar and gain a better understanding of the marine environment .
The amount of different species we can encounter here is difficult to find elsewhere, and so Indonesia is the perfect place to learn about the marine environment. Our goal is to provide you with that extra bit of knowledge to help you to get the most out of your underwater experience. What better place to learn about the sea than diving in it!
The diving
Embarking at Maumere, the Arenui will set sail to the east for 10 and 12 nights. Experience 27 – 35 dives in the array of phenomenal dive sites around Alor (and Komodo National Park on the 2nd cruise).
With five dive guides, you are sure to receive a most personal service. An abundance of life is waiting to be discovered. Reef sharks, turtles and pygmy seahorses can be spotted at Serbete Reef. Explore Adonara Island to find the allusive Rhinopias or perhaps we will come across weedy and paddle-flap scorpion fish. At Pura Island, we may be lucky enough to find whales, dolphins or even mola-mola. Are small critters more to your interest? The sandy slopes of Tanjung Waiwowan is the perfect environment for different kinds of ghost pipefish including the very rare Halemeda ghost pipefish. Wunderpus and blue ring octopus have been spotted here before! During the night dive here, we can look out for juvenile brown-banded bamboo sharks, Helmut flying gurnards and frogfish crawling around the darkened site.
For further information on diving and excursions view our sample cruise itinerary: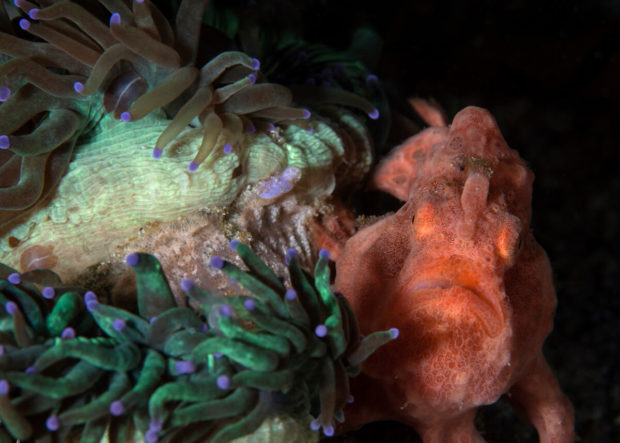 The slogan, "the Boutique Liveaboard", expresses Arenui's vision of providing the highest quality in everything they do – from diving to dining, from leisure activities to their exquisite accommodations – and, most notably, they provide outstanding service at all times to our guests. With 24 crew members for 16 guests, including 5 dive guides and 4 western cruise directors, you can be sure to receive the care and attention you deserve.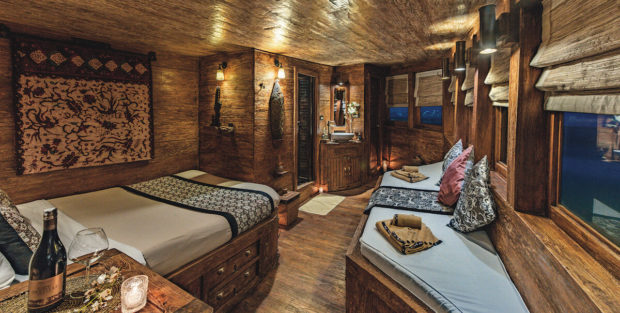 For more visit: www.aernui.com
The post Cruise Alor with a marine biologist appeared first on DIVER magazine.