A shining Ikelite
56 years after Ike Brigham offically begain Ikelite, his children John and Jean keep the innovative alive and the company growing from strength to strength
Words by David Fleetham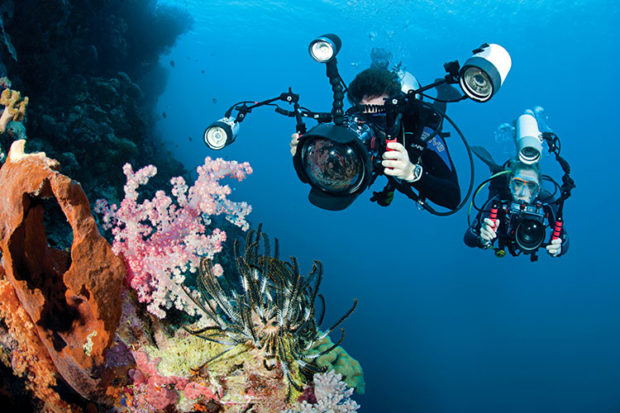 I ordered the first Ikelite underwater housing for my SLR in 1976 in Oakville, Ontario, Canada, from a camera store in a mall. From that day forward I have trusted my cameras to these ever-advancing containers along with the many accessories that have evolved in conjunction over time. Eventually, Ike Brigham began using my images to promote his products and we remained allies up to the end, when he passed in late 2006.
In 2011 I joined Jean Rydberg (Jean Brigham at the time), the president of Ikelite, and vice president, John Brigham, who had together taken over the helm of Ikelite, on a diving trip to Indonesia to photograph some of their new products. After many hours underwater and a glass of wine or two in the evening, I was delighted to find myself impressed by this charming duo and pleased when DIVER asked me to interview these two.
DIVER: When and how did Ikelite begin?
Jean Rydberg: Ikelite was started by our father, Ike Brigham. In the late 1950's, he ran a dive shop as a sideline to his major business, which was painting appliances and refinishing furniture. He routinely drove from Indianapolis up to the Great Lakes on the weekends to dive. Dive lights at the time were notoriously unreliable. One weekend, while driving home with a trunk-load of six flooded flashlights, he started to think about a new design for waterproofing lights.
The first flashlight was cast in a Westinghouse oven in the back of the dive shop. The light was displayed at dive shows in the midwestern US and distributed through Dacor. Word of mouth grew about "Ike's lights," and eventually Ikelite was born in 1962.
The company developed from there, next producing a small waterproof cylinder to hold keys and emergency cigarettes while diving. In the mid-60's we put a camcorder into one of our flashlight housings and from there expanded fully into the world of underwater photography.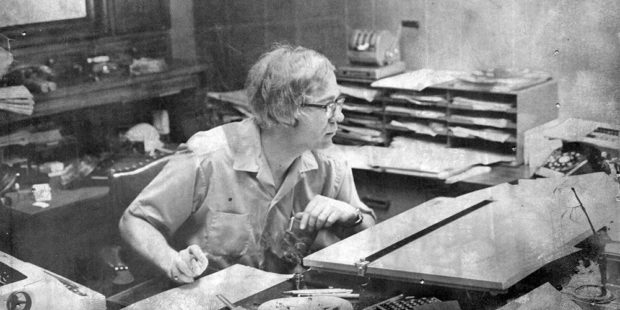 Is everything done "in house"? Tell us about your operation…
Jean Rydberg: We do everything, except injection molding. Our location in Indianapolis, Indiana – less than one block south of where it all started – is our only facility. This is where all of the magic happens: design and engineering, CNC machining, electronics and product assembly, water pressure testing, shipping & receiving, sales and marketing, service, and anything else that we can think up. Virtually nothing is outsourced, and any services we do require—like running our molds—are done locally within the city or at least the Midwest.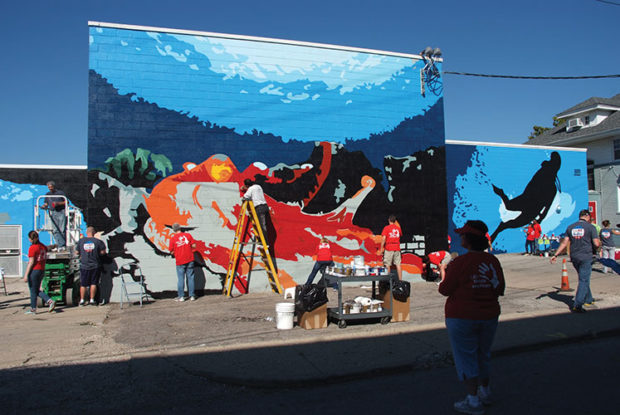 How would you describe the working environment and culture of the company?
Jean Rydberg: We are a group of people who have dedicated their lives to producing quality photographic products. The average tenure is 26 years, so we've basically grown up together. About half of us are divers and actually use the equipment underwater. 
Tell me a bit about the Ikelite School of Photography?
Jean Rydberg: Underwater photography can be intimidating, and often it seems more complicated than it needs to be. Most users only have one or two weeks a year to get in the water and work on their skills—if they're lucky. The goal of the Ikelite Photo School is to help the user get good photos out of the gate. We do this through group trips, articles on the website, and lots of one-on-one advice. 
You were in Bonaire earlier this year testing some of your equipment. How did that go?
John Brigham: We shot several systems in Bonaire including the Sony a6500, Olympus E-M1 Mark II, Nikon D850, and Olympus TG-5. I really enjoyed shooting all of them. The Nikon AF-S Nikkor Fisheye 8-15mm F3.5-4.5E ED behind our DL Compact 8 Inch Dome Port was outstanding as it reduced the overall weight and drag in the water without any reduction in image quality. I found it very useful to shoot the 45° Viewfinder on the E-M1 Mark II with the Olympus M.Zuiko Digital ED 60mm 1:2.8 Macro. Because it's a mirrorless camera I never had to take my eye away to preview the image. The "rail" style arms that we make let us mount the carrying cable in a way that lets you pick up the system in a way that makes it fold up nicely when traveling to/from the dive spot. I haven't seen any other arm on the market that would allow this.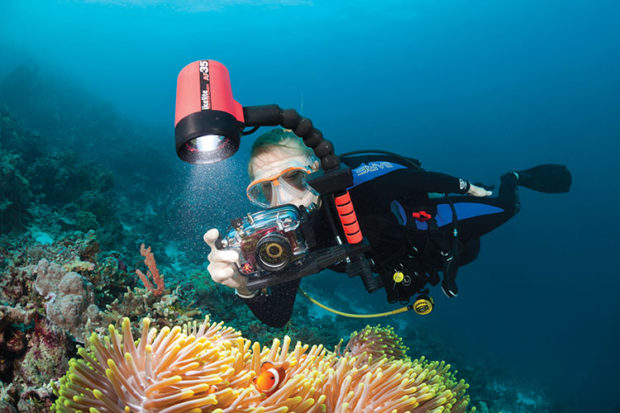 You're known to go above and beyond with your warranty…
Jean Rydberg: Underwater photographic equipment is subjected to some of the harshest and most extreme conditions on earth. Pressure changes, saltwater, and UV sunlight all wreak havoc on dive gear. Stuff happens. No matter what the circumstance, we want to make sure that the customer has working equipment at the most reasonable price possible.
What would you like to see accomplished by the end of this year?
Jean Rydberg: We're finishing the complete overhaul of our DSLR housing line. We have redesigned every model to include not only the new Dry Lock (DL) port system, but also every other functional, material, and ergonomic advancement we've made in the past few years. Our continuing mission is to challenge the notion that you need a heavy and expensive aluminum box to get professional quality results underwater.
John Brigham: I must say that we've worked very hard to make sure our products are some of the lightest, if not the lightest option on the market. With a 50lb (23kg)bag limit, every ounce counts.

What makes you different from other manufacturers?
Jean Rydberg: Accessibility is probably the single greatest distinguishing factor. I'm not sure that there's any other company in our industry with so many direct employees communicating with customers every day. We've been there for our customers consistently for over 56 years. Our track record for service is unparalleled. We're one of the  few companies in the industry that design and produce our products in the USA, and the
only US-made strobes.
What are the biggest problems confronting your company, and the industry?
Jean Rydberg: Travel restrictions on weight, batteries, etc. can make it difficult to travel with professional-level equipment. The drop-off of the compact digital market has been dramatic, but at the same time, it's getting easier than ever for customers to get into a professional quality system. Mirrorless and compact DSLR cameras have become so affordable and so easy to use that the intimidation factor is hardly there anymore.
I love my DS161 strobes and I would guess that these are the number one product by volume that goes out your door?
John Brigham:  I have not thought about it like that, but I guess as an individual SKU that would be right. As a single product, strobes are popular because they can be used with our TTL integrated systems as well as other manufacturers' products. They just work, they are built like a tank and give you the performance you are looking for. They are slightly big, but you can't ask for the performance and none of the size.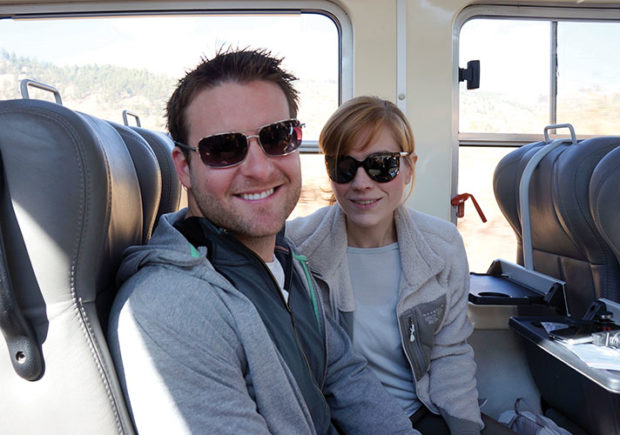 Is there anything new you are working on that  can you can share with us?
John Brigham: We are always working on new items. The thing about underwater photography in general today is, it is the sum of the parts. I mean there are so many little products we constantly address that add up to individual solutions for very specific problems. For example, we just had to do a new dome port, a small dome port for the new Dry Lock housings for the Tokina at 10 to 17mm specifically for APS-C sensors because there is just a better application. These little innovations and solutions, we produce dozens of them throughout the year, not to mention new housing models that always come out. 
What is left to achieve for you and your company?
Jean Rydberg: We're in this for the long haul and thus will always be working on new photographic trends and challenges. Every day brings new ideas and goals. The ultimate achievement is helping photographers capture their vision.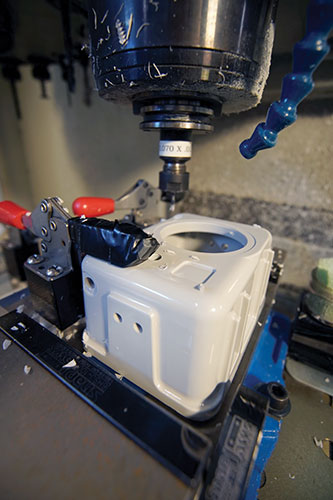 What is your favourite story regarding one of your products?
Jean Rydberg: One of the most charming stories was of an Ikelite housing for a Nikon COOLPIX L18 camera that got lost off the coast of Aruba. It washed ashore in Florida into the hands of a US Coast Guard investigator. The camera was still in perfect condition and the SD card contained enough photos to help him trace the unit back to its original owners. It also included a 20-minute swim filmed by a sea turtle along the way. The turtle's video went viral and received nearly a million hits on YouTube over the course of a few weeks.
And finally, tell us a recent favourite personal diving story. The one you pull out at dinner parties after a glass of wine.
John Brigham: My story is a testament to our TTL system and proves that good underwater images require a good artist. I spent several days shooting my DSLR system in Grand Cayman when I handed it off to my wife Kim, who had never taken an underwater image before her life and was reluctant to shoot pictures with such a "complicated" setup. After finally accepting her fate she seemed to effortlessly swim through the water taking pictures like it was no big deal. Later that night at the bar/restaurant (and after we got home) everyone was like "ooh I like that one!", to all her images but not as many of mine. But hey, I have to give credit where credit is due.  
For more on Ikelite visit: www.ikelite.com
The post A shining Ikelite appeared first on DIVER magazine.